Actor said he was stepping down as ambassador for pan masala brand, apologised to fans & well-wishers. He had appeared in promotional video with Shah Rukh Khan & Ajay Devgn.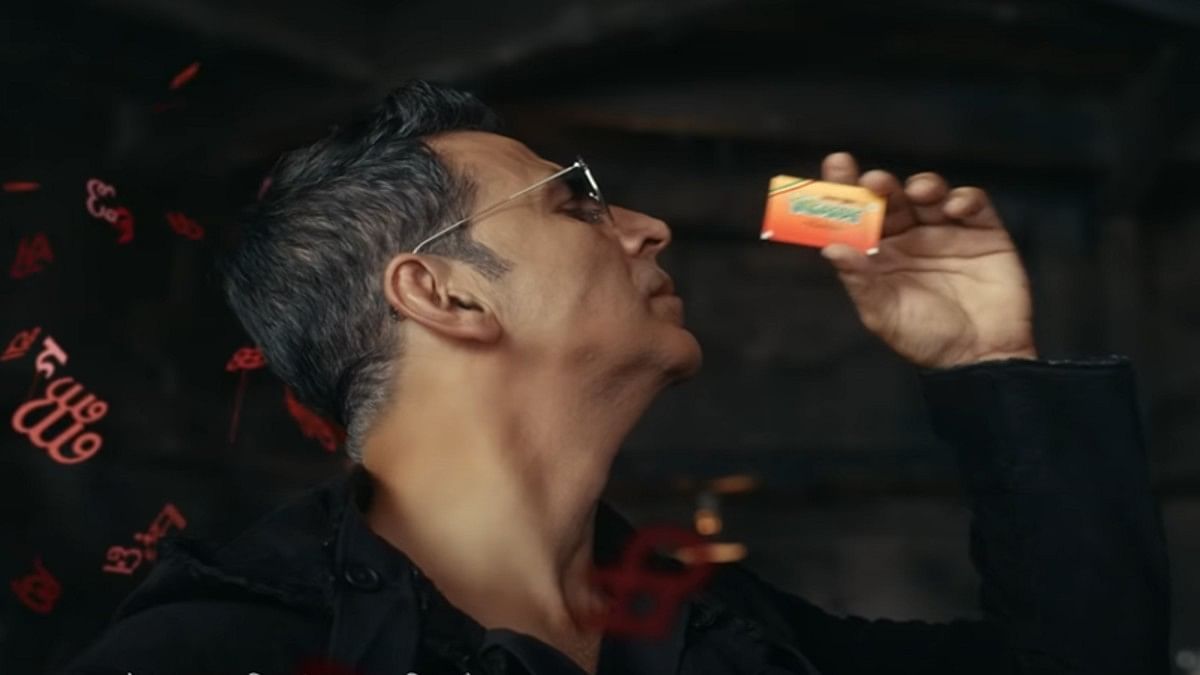 Still from promotional video of Vimal pan masala | YouTube @Vimal Elaichi
New Delhi: Actor Akshay Kumar, facing backlash for endorsing a pan masala brand, took to social media Thursday to issue an apology. Addressing "fans" and "well-wishers", Kumar announced his decision to step down as a brand ambassador for Vimal Elaichi.
In a statement on Twitter, Kumar wrote, "While I have not and will not endorse tobacco, I respect the outpouring of your feelings in light of my association with Vimal Elaichi. With all humility, I step back. I have decided to contribute the entire endorsement fee towards a worthy cause."
The actor clarified that the pan masala brand might continue airing the ads in accordance with the legal duration of the contract. Kumar, however, added that he would be more careful while making "future choices".
"In return I shall forever continue to ask for your love and wishes," he wrote.
Vimal Elaichi in a statement on 15 April announced that it had signed Kumar as a brand ambassador, in addition to actors Shah Rukh Khan and Ajay Devgn.
The announcement was made through a promotional video posted on the pan masala brand's official YouTube channel showing Khan and Devgn welcoming Kumar to the Vimal universe. In the video, all three were seen chewing 'elaichi' with the tagline Bolo zubaan kesari playing in the background.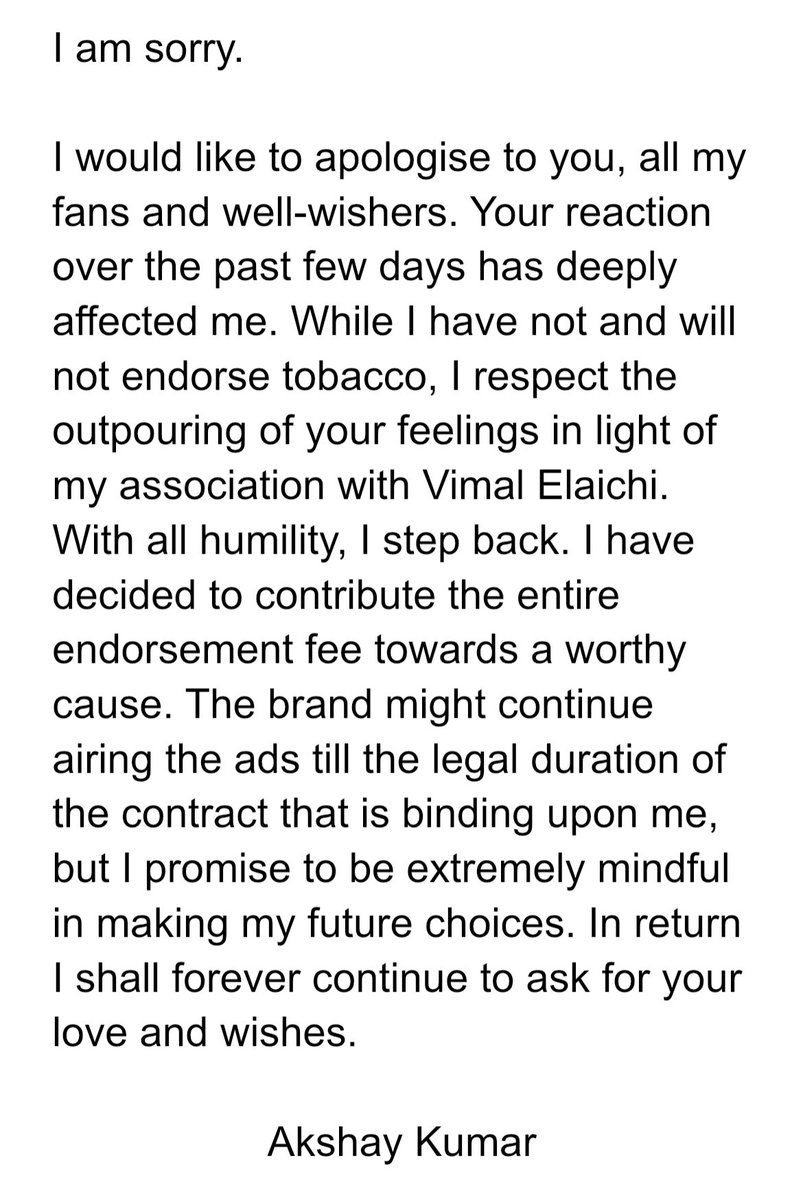 This triggered a sharp response from social media users including fans of the actor, who is best known for his iconic roles in action and comedy movies. Hailed as a fitness icon, Kumar has also featured in anti-smoking ad campaigns in the past.
Some pointed out an instance from 2018 when Kumar had refused an offer to promote tobacco products, saying that he cared about the health of the people.
Devgn also reacted to the backlash faced by Kumar.
"There are certain products which are harmful and there are others which aren't. I would say it without naming it because I don't want to promote it; I was doing elaichi. What I feel is more than advertisements, if certain things are so wrong, then they should not be sold," Devgn was quoted as saying.