Neetu Kapoor hit the headlines over the weekend when she shared a rather cryptic post on her Instagram story. The actress shared a picture of a poster that read, 'Just because he dated you for 7 years, it doesn't mean he will marry you. My uncle studied medicine for 6 years, now he is a DJ.'
While some took this as an innocent joke, others said that the actress was taking a dig at her son, Ranbir Kapoor's ex-girlfriends.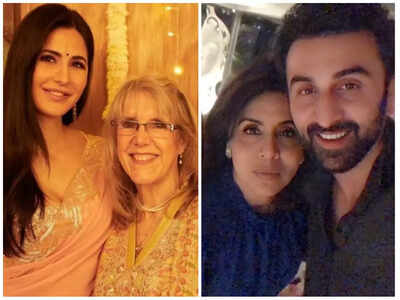 The actor famously datedKatrina Kaif for over 6 years, before calling it quits and was also in a long-term relationship with Deepika Padukone which ended after a cheating scandal.
Now, Katrina's mother, Suzanne Turquotte's Instagram post has fans debating on whether or not it is a swing at Neetu's post. Suzanne shared a post that read, 'I was raised to treat the janitor with the same respect as the CEO.'
'Perfect timing for this post,' wrote a fan in the comments section while asking if it was a reply to Ranbir's mom Neetu.
'Perfect reply. Mama mode on…' said another.
A Reddit user also posted the same online which led a fan to share an observation. The person wrote, 'I thought maybe it is a generic post but after visiting her feed I saw she doesn't post quotes usually. Mostly she has pictures. In fact last quotes she posted were in March 2020 during covid after that she has only pictures. This could be a reply. Timing is odd.'
Another netizen said, 'Now we're talking. Good for her to give it back.'
On the work front, Katrina Kaif will be seen next in 'Tiger 3' with Salman Khan. The film is scheduled to release in cinemas on Diwali, 2023. Post that, the actress has 'Merry Christmas' with Vijay Sethupathi. She is also set to star alongside Alia Bhatt and Priyanka Chopra in 'Jee Le Zaraa'.
Ranbir, on the other hand, will soon be seen in the film 'Animal'. The actor was in the news recently when director Ayan Mukerji announced last week that 'Brahmastra Part 2' and 'Brahmastra Part 3' are slated for their releases in 2025 and 2026 respectively.