Virat Kohli named his three favourite songs in a rapid fire and two of them are from Anushka Sharma's films.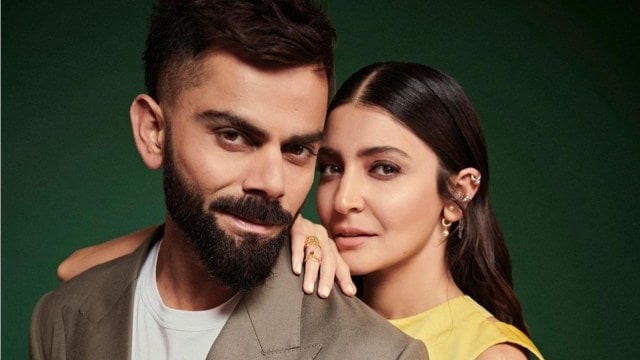 Anushka Sharma and Virat Kohli continue to set couple goals for their fans. The celebrated cricketer recently revealed his three favourite songs and two out of them were from Anushka's films.
In a fun interview with stand-up comedian Sumukhi Suresh for Virat Unplugged, Virat was asked what are his three favourite songs. He named 'Channa Mereya' and 'Ae Dil Hai Mushkil' from Anushka's film Ae Dil Hai Mushkil as two of his favourite songs. The third song he names was Brahmastra's 'Deva Deva'.
Virat also shared that Anushka is one of the three people he calls the most, followed by his mother Saroj and his coach.
Virat Kohli and Anushka Sharma make up for one of India's most powerful couples. The couple tied the knot in 2017 and are now parents to their 2-year-old daughter, Vamika.
The couple often share sweet sneak-peeks from their lives on social media. Recently, Virat credited Anushka for his evolvement into a better human being and won the heart of his fans. While speaking to Wrogn, Kohli shared that Anushka has "taught" him to stand by the truth and "hold your own", even when no one is willing to believe in you or listen to what you have to say. He said, "She (Anushka) always told me if you know you are standing by the truth then you don't have to worry about anything because the path will carve itself out and things will always be clean and separated."