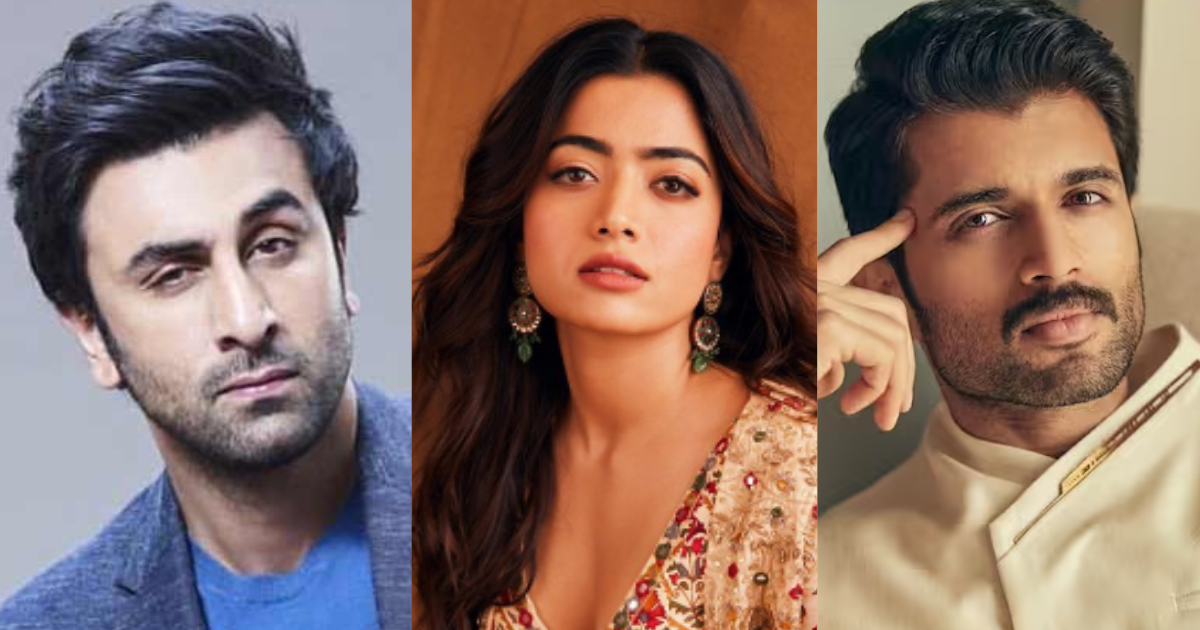 Ranbir Kapoor and Rashmika Mandanna gear up for their collaborative venture in the film 'Animal,' and the on-screen camaraderie takes an interesting turn. During their appearance on a show, Ranbir Kapoor playfully stirred the situation by putting Rashmika in a spot. Amidst swirling dating rumors involving Rashmika and Vijay Deverakonda, Ranbir's teasing question on the show about choosing between him and Vijay added a playful twist to the show. Here is the video posted by a fanpage…
Ranbir Kapoor and Rashmika Mandanna hit Nandamuri Balakrishna's chat show, it was more than just promotions, it was a riot of fun. When the posters of 'Arjun Reddy' and 'Animal' flashed on the screen, Ranbir Kapoor mischievously prompted Rashmika Mandanna to choose, leaving her blushing. Adding to the hilarity, Vijay Deverakonda's surprise call during the show intensified Rashmika's blush, creating a delightful moment. From impromptu dance-offs to Ranbir flaunting his Telugu dialogue skills, the duo brought a whirlwind of entertainment. Ranbir spilled the behind-the-scenes secret of the 'Animal' team trying to crack the plot of Rashmika's 'Pushpa: The Rule,' making the shooting schedules a comical puzzle.
The moment Ranbir playfully had Rashmika choose between 'Arjun Reddy' and the Animal poster was not just adorable but had the audience in splits with its hilarious charm. As if that wasn't enough, Vijay's surprise call added an extra layer of hilarity!