Gulshan Devaiah recalled Ranveer Singh and Deepika Padukone's blooming chemistry on Ram Leela's sets and shared anecdote. Read on to know more.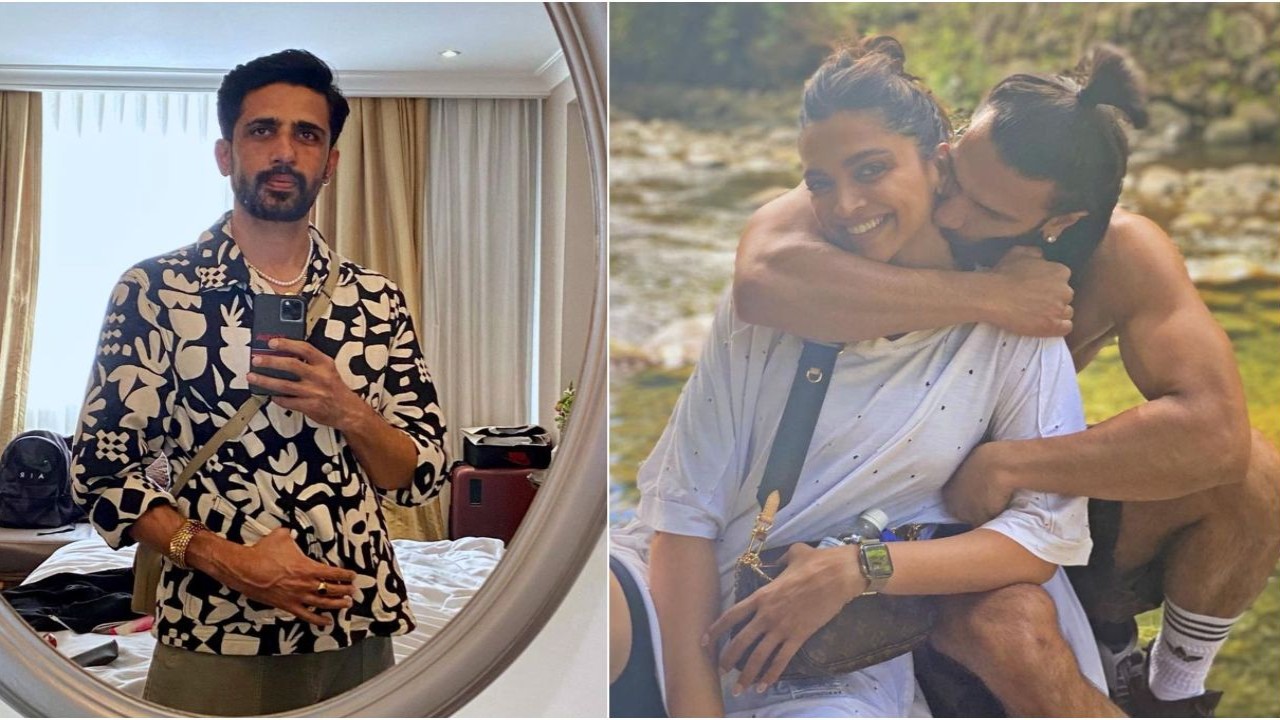 Picture courtesy: Gulshan Devaiah Instagram / Deepika Padukone Instagram
Goliyon Ki Rasleela Ram-Leela was released in 2013, and the film marked the beginning of the love story between actors Ranveer Singh and Deepika Padukone. Interestingly, actor Gulshan Devaiah, who was also a part of the film, took a trip down memory lane and reminisced about the chemistry between Ranveer and Deepika on the movie set. He also shared an anecdote from that time.
Gulshan Devaiah shares an anecdote from Ram Leela's set
During a recent interaction with India Today, Gulshan Devaiah, the actor who portrayed Bhavani in the movie Ram Leela shared a humorous incident from the sets that he still recalls vividly. He mentioned that there's a particular scene etched in his memory where he had a hard time pulling Deepika. As she's an athlete, he had to request, Let me drag you, please. I'm really struggling." He added, "If you see those shots in real, I'm really like dragging her, pulling her because I had to put all my strength into it."
He further mentioned that Ranveer Singh used to playfully tease him, saying, "Hey, what you're like, you're grabbing her. You're holding her too strong. Look, look, there are marks on my girlfriend," and things like that. Deepika Padukone on the other hand would just laugh in response.
He then went on saying that he had no response to Ranveer's teasing and would just say, "Hey, just please tell her to let me drag her like she is resisting." Even though there was no bro code between Ranveer and him, he enjoyed witnessing the romance blossoming between Ranveer and Deepika.
Ranveer Singh reveals how he proposed to Deepika Padukone
The power couple pledged a lifetime commitment to each other in 2018. In a recent episode of Koffee With Karan 8, the Rocky Aur Rani Kii Prem Kahaani actor Ranveer Singh shared that he proposed to Deepika Padukone during their vacation in the Maldives.
The magical proposal happened in the middle of the sea, where Ranveer Singh asked the "Will you marry me?" question with a ring against the stunning backdrop, as per the actor.
Continuing the conversation, Singh shared that afterward, Deepika got emotional and replied with a "Yes," making him feel like "the King of the world."