The stage is set for a thrilling finale as Team India clashes with Australia in the ultimate showdown of the Cricket World Cup today. Bollywood celebrities are gearing up to cheer for the nation.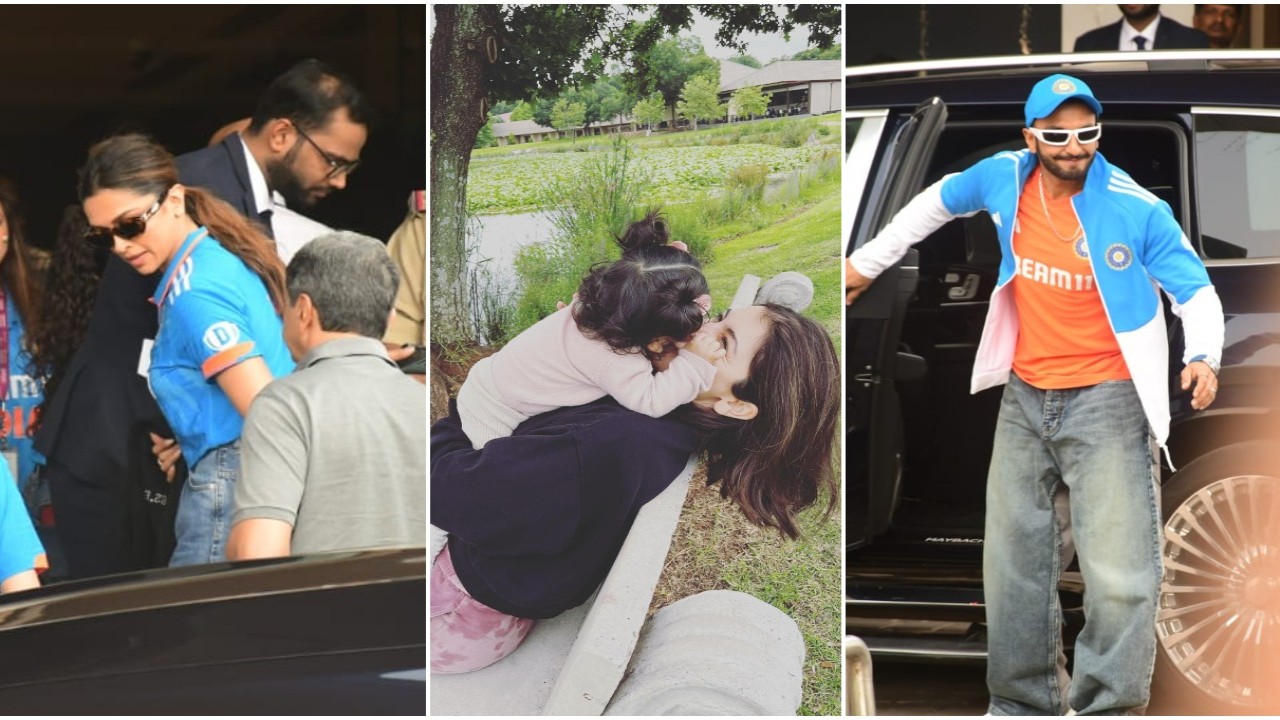 Bollywood celebrities for World Cup final (Pic Courtesy: Viral Bhayani, Anushka Sharma Instagram)
The nation is ablaze with cricket fever as we approach the climax of the exhilarating ODI World Cup 2023. Today marks the pinnacle as Team India gears up to go head-to-head against Australia in the final match, set in the city of Ahmedabad. The excitement is not confined to the cricketing fraternity alone; Bollywood has wholeheartedly immersed itself in the game.
Anushka Sharma has already reached Ahmedabad, accompanied by her adorable daughter Vamika. Meanwhile, power couple Ranveer Singh and Deepika Padukone were spotted jetting off from Mumbai, ready to bring their infectious energy and enthusiastic cheers to the cricketing battleground.
Anushka Sharma arrives in Ahmedabad with Vamika to support Virat Kohli and team India at World Cup final
In a video shared by a fan yesterday, Anushka Sharma graced the Ahmedabad airport, poised as ever, as she disembarked from her flight. The actress radiated elegance in a white ethnic suit. She was accompanied by her daughter, Vamika. Anushka's unwavering support was evident in her presence at the World Cup semi-final, where she passionately cheered for her husband, Virat Kohli, and the entire Indian team. Anushka is all set to continue her role as a steadfast pillar of support at the finals today.
Have a look!
Ranveer Singh and Deepika Padukone head for World Cup finals
Today, on November 19, Ranveer Singh and Deepika Padukone, made a stylish entrance at a private airport in Mumbai en route to Ahmedabad for the highly anticipated cricket finals. Arriving in separate cars, Ranveer exuded casual coolness, sporting one of Team India's jerseys.
Meanwhile, Deepika Padukone, accompanied by her father Prakash Padukone, and sister Anisha Padukone, made a striking statement in the team jersey, amplifying the craze for the impending game.
Ayushmann Khurrana reaches Ahmedabad ahead of World Cup final in team India jersey
Ayushmann Khurrana, too, embarked on an early morning flight to the venue. Sharing a glimpse of his spirited journey on Instagram Stories, Ayushmann was captured in a car, en route to his hotel, proudly donning the Indian cricket team's jersey at 4 am.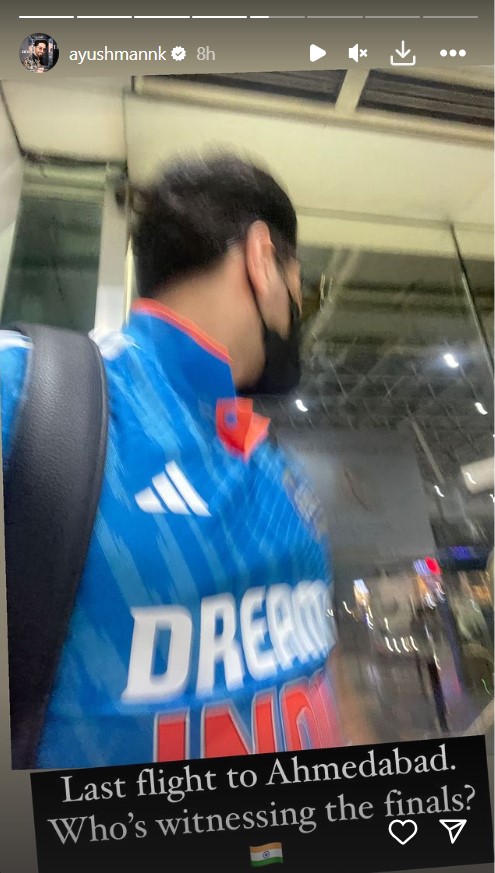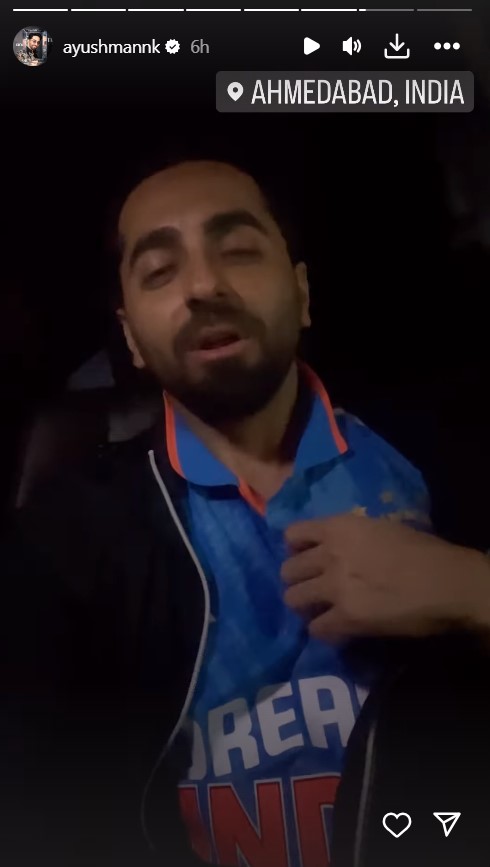 Expressing his anticipation, Ayushmann had previously penned, "Going to see the #IndVsAus #WorldCup2023 finals at the spectacular Narendra Modi Stadium Ahmedabad with a lot of hope in my heart. I don't think any Indian has forgotten 2003. So, this is a grudge match.. Come on India, let's bring it home again boys."