Karan Johar addressed the 'wobbliness' of Rocky Aur Rani Kii Prem Kahaani's second half, the poor reception of the film's music, and the perceived lack of chemistry between Alia Bhatt and Ranveer Singh.
Director Karan Johar admitted that 'none of the communication' about the film Rocky Aur Rani Kii Prem Kahaani 'landed' in the days leading up to its release. Starring Alia Bhatt and Ranveer Singh, the romantic comedy-drama was initially criticised for its music and the perceived lack of chemistry between the two leads.
In an interview with Film Companion, Karan addressed both these complaints, and said that he believes the music will have a resurgence now that audiences have the proper context to appreciate it. He also said that he was prepared for comparisons being made to iconic Bollywood pair Shah Rukh Khan and Kajol, and wasn't too bothered by comments about Alia and Ranveer's chemistry.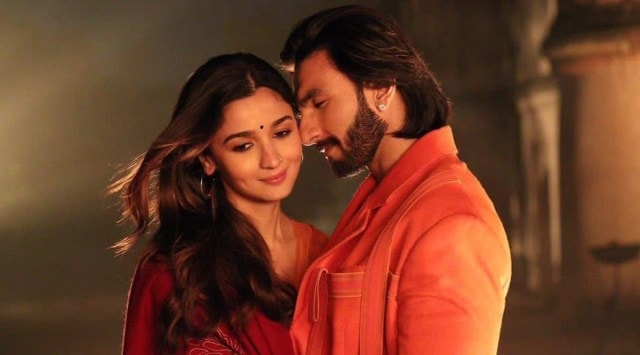 Asked about this, he said, "Yeh kahaan se aaya mujhe samajh hi nahi aata, unki itni chemistry hai (I don't know where this came from, they have such brilliant chemistry). How can you show chemistry in two minutes? There was so much chatter about that hair-flip. I didn't even notice it, I was like, 'Did he really move his head? Okay maybe.' I saw it later…"
Asked about the comparisons being made between a similar hair-flip shot featuring Kajol and SRK, Karan said, "How can you live up to that? You can't, right? But I still wanted to satisfy my urge to go to Kashmir and shoot a love song. Hoga comparison, of course hoga. Maine hi woh gaane banaye hain, main phirse kar raha hoon (Of course there'll be comparisons. I made those songs, and now I'm doing it again)."
Karan also responded to the negative reception of the film's music, and said, "Let me tell you, this music will all start picking up now, because you'll have context. And the melodies are beautiful. I still believe Pritam is a genius, Amitabh Bhattacharya is a genius. You'll find yourself liking all of the songs once the album is dropped. Initially, there's too much pressure. You're waiting for your first song to top the charts, and not every song can these days. It's a really tough, crowded market. I'm very proud of the music of the film, and I never bought into the criticism because I believe the music is strong… Those songs will have a life of their own now, they will have a long shelf-life. They just needed the film."
Karan revealed that the first cut of the film ran at over three hours long, and that he was totally 'ruthless' in his editing process. Reacting to complaints about the second half being too preachy, he said, "The edit was challenging. Nitin Baid is a genius editor. It was very difficult, we tried very hard. But there were 10 principal characters, and each needed closure.
That's what I wanted for them. It was very difficult to pack in the elements of humour and say what you need to. I did realise that we were struggling to get the edit to be what it was. Sometimes, you need to keep some of that wobbliness or 'bloatedness', because if you (remove one thing, it impacts the payoff later). Everything had a payoff. It was very difficult for me to take anything out…"
Karan said that he truncated the songs, because he felt they were getting in the way of the narrative, and that audiences could eventually just watch them on YouTube anyway. He felt particularly bad about reducing the final wedding number "Kudmayi" to a 'dabba' in the end credits, but that's a decision he made as the producer of the film, overriding the director in him.
Also starring Dharmendra, Shabana Azmi, Jaya Bachchan and others, Rocky Aur Rani Kii Prem Kahaani has received mostly positive reviews, and has made more than Rs 50 crore in India in four days. Globally, the film is inching towards the Rs 100 crore mark.