Juhi Chawla's career started with a bang. When she was signed opposite Aamir Khan by the underrated Mansoor Ali Khan in his directorial debut Qayamat Se Qayamat Tak (QSQT), Juhi was the focus of attention during the shooting.
Mansoor said, "You know, Aamir looks at QSQT today and he cringes because he knows he was way below the mark while Juhi Chawla was way above the mark. Aamir's emotional quality carries him through the film. But Juhi did far better than Aamir in QSQT."
During a past interview, Juhi, who celebrates her 56th birthday today, recalled the experience of working in QSQT "It is amazing that the film is still so fresh and alive. The songs by Anand-Milind like 'Ghazab Ka Hai Din' and 'Ae Mere Humsafar' are hummed to this day. Sadly, Majrooh Sultanpuri, who wrote the lovely songs, is no more. From the film's team, we also lost our wonderful producer Nasir Hussain saab, who was like a father-figure to all of us. And from the cast Goga Kapoor is gone," she had said.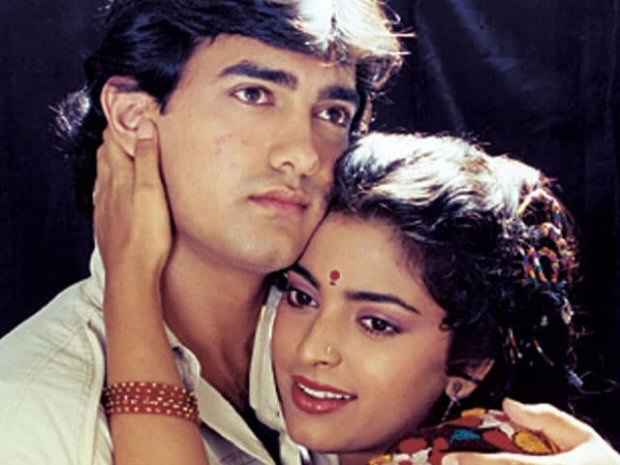 She rued Mansoor's sparse filmography. "It's so sad, really, that Mansoor made only two other films after QSQT. I never got a chance to work with him again. Mansoor moved out of Mumbai. He lives in Coonoor… You know QSQT was not really my debut film. I had done Sultanat with Sunny Deol before that. But no one remembers me in that film. If you blinked, you missed me in that.
Even I've forgotten my role in that film. But I do remember I felt intimidated by all the stalwarts in Sultanat. In QSQT, we were all relatively new and therefore most comfortable working together. There was no stress, no stretched nerves and frayed ego," she said.
About working with Aamir, Juhi said, "Actually I was senior to Aamir because I had already done a Hindi film, and I was working in South Indian films at the same time. So, I behaved like quite the seasoned trouper on location."
There were many firsts for Juhi during the shooting of QSQT. She recalled, "I remember traveling from the South Indian film to Ooty for QSQT. It was the first time I visited the place. I remember falling in love instantly with Ooty. The greenery, trees, clouds, mists… I'd wake up at 5 am and do makeup to report on location. It was great fun. We all rehearsed together and we knew every line beforehand. I was also so young and inexperienced I didn't know why we were rehearsing like we were going to do a play."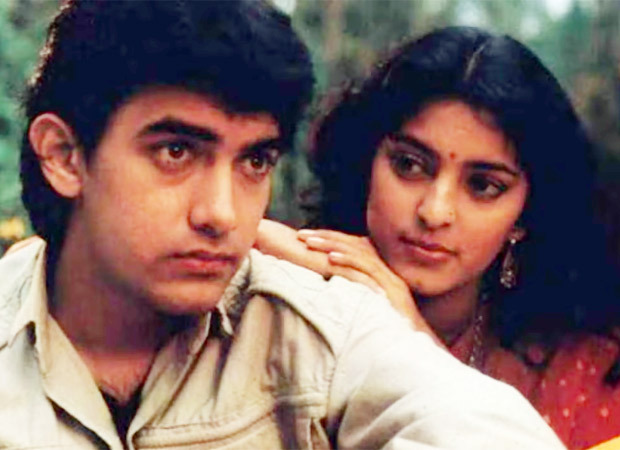 Juhi was all praise for her QSQT director. "Mansoor was such a perfectionist and yet so easy-going. Mansoor's sister Nuzhat (Imran Khan's mom) was handling production, the costumes, etc. In-between shots, we'd be laughing chatting and playing games. Mansoor would frown at our fun activities. He was the serious one, brooding over every shot while we just had fun. Mansoor never relaxed during the shooting. There was so much that was constantly going on. He was on tenterhooks. We were chilled out," she said.
Not that Juhi had it easy. "I had to speak like a girl from a Rajput dynasty. Not that I wasn't conversant with Hindi. But I had to speak in that 'Hum yeh kerenge, hum who kerenge' style. That lingo was alien to me. This was Nasir Hussain saab's idea. I just said the lines.
I never thought of the impact they would have. You know, the lines were said differently in QSQT from the way they were said in those days. I remember my team of hairdresser, makeup person, costume designer used to wonder, 'Yeh log kya banaa rahen hain?' None of us knew how the film would turn out. I was a complete novice," said Juhi.
Juhi, who has a history of being uncomfortable with her dance steps, is all praise for the QSQT choreographer Suresh Bhatt. "I remember our choreographer was a very sweet guy. I remember earlier during Sultanat, I had cried because of the steps given by the choreographer.
So after being shouted at I was nervous and scared about dancing. But the choreographer in QSQT(Suresh Bhatt) was a sweetheart. He made me so comfortable. We were shooting the song 'Ghazab Ka Hai Din' and the choreographer just made it so casual. He just made told me to be myself during the song. He made me comfortable with dancing," Juhi recalled.
Everything, said Juhi, just fell into place in QSQT. "The traditionalists in the crew thought we were just doing our own thing. But we all believed in it. So, magic happened. Aamir and I did several films together. I loved Hum Hain Rahi Pyar Ke and also Ishq. But QSQT was special to both of us. I remember I met him for the first time during my screen test for QSQT.
Aamir was the producer Nasir Hussain Saab's nephew, so very much part of the crew. He was introduced to me as an AD. We were both young, like college kids putting together a play rather than this film that turned out to be so major. No one was in awe of anyone else.
Aamir and I were like buddies. Since I was more experienced than him, having been working in Kannada and Tamil films, I thought I was a better actor. Compared to the South Indian languages, which were all Greek to me, Hindi was a cakewalk. I walked around with my nose in the air….
I remember we shot the second-half of the film in the barren area on the outskirts of Bangalore. We had to walk a kilometre to reach the location. On the way we'd passed the location where Sholay was shot. And we'd look at the place and bow as one bows while passing a temple," she recalled.
Juhi also remembered shooting two endings for QSQT. "A tragic and a happy ending. Did we all want a tragic ending for the lovers in the film? No one asked us. We just went by what we were told, though I suspect Aamir was consulted about the ending…
Looking back, I'd say QSQT is the reason I am still here. Though I like my performances in Aaina, Darr, Hum Hain Raahi Pyar Ke, Bol Radha Bol, Yes Boss and Raju Ban Gaya Gentleman, I've to admit QSQT is a little more special," she signed off.