There was one very important person missing from Amitabh Bachchan's birthday celebration
Despite the widely reported alleged family drama at PFW 2023, Aishwarya Rai and Navya Naveli Nanda were spotted at Amitabh Bachchan's 81st birthday celebration along with Aaradhya Bachchan. The superstar celebrated his birthday with family and fans, although one special person was absent from the event. However, Aishwarya made it possible for that missing person to be part of the day through a virtual connection.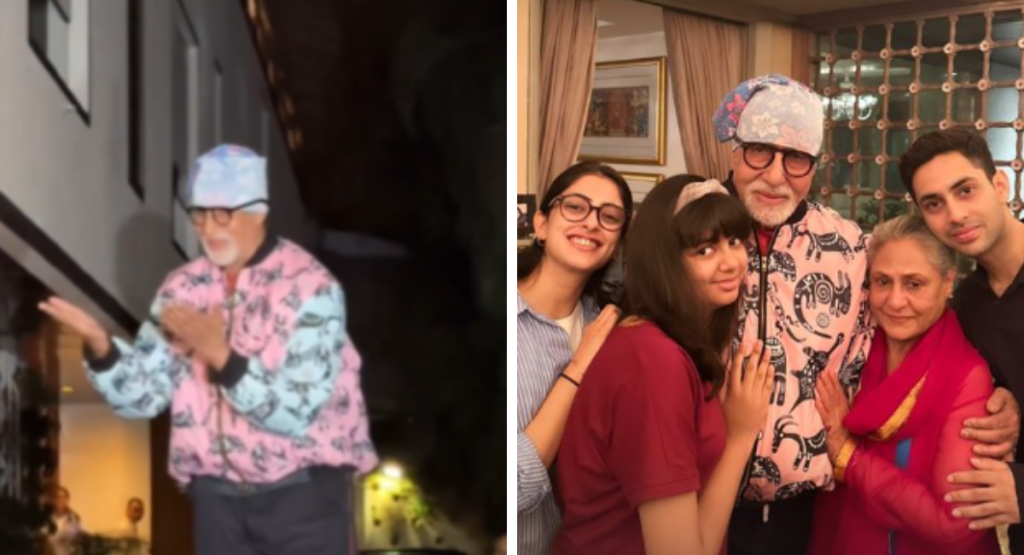 Abhishek Bachchan, who is currently out of town, was also able to join the celebration thanks to his wife Aishwarya. He shared his experience on Twitter, saying, "Yup, wifey showing me what's going on."
A video from the celebration went viral, showing Aishwarya and Navya standing near the entrance of the house, taking pictures of the festivities and chatting while awaiting Amitabh Bachchan's return.
For those who may not be aware, Navya Naveli Nanda made her debut on the runway at Paris Fashion Week 2023, where Aishwarya Rai Bachchan also graced the ramp.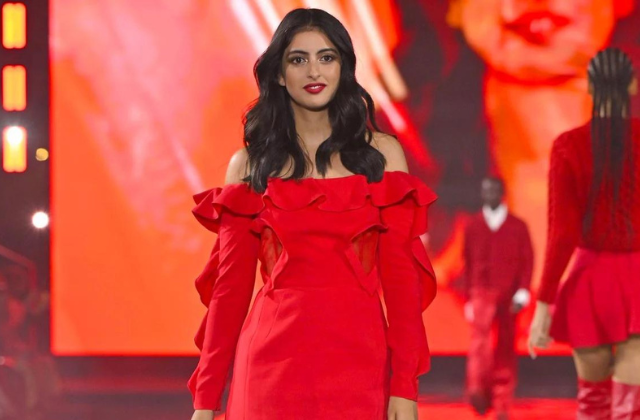 Shweta Bachchan took to social media to praise her daughter's achievement, but this led to some fans accusing the Bachchan family of completely ignoring Aishwarya.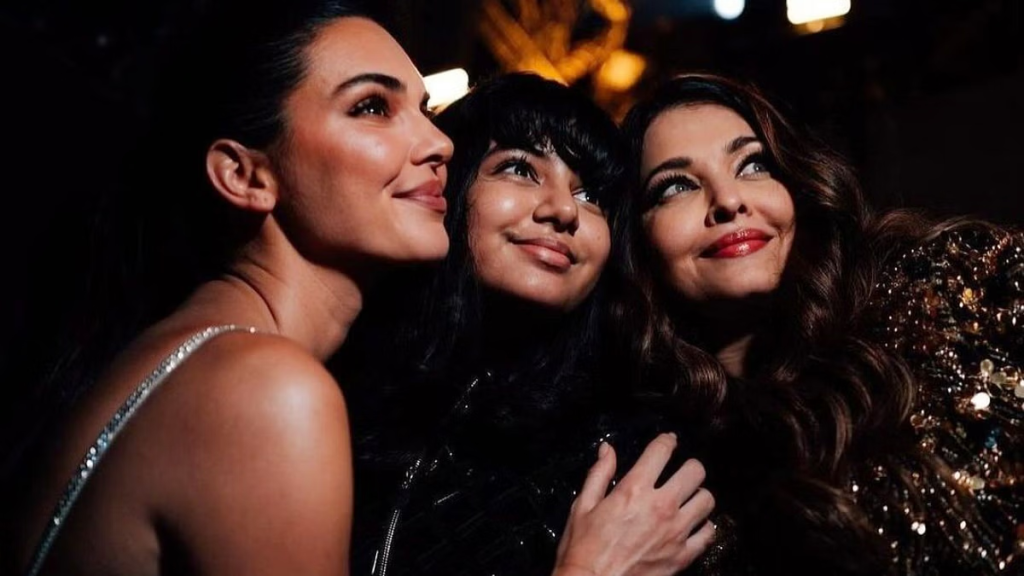 Aishwarya gained significant attention from the show, particularly when she posed with Aaradhya and Kendall Jenner. However, supporters of the beauty queen were displeased with Shweta Bachchan for not mentioning Aishwarya in her post.
However, with the recent images from Amitabh Bachchan's birthday celebration, it appears that there is no animosity or ill feelings between the family members.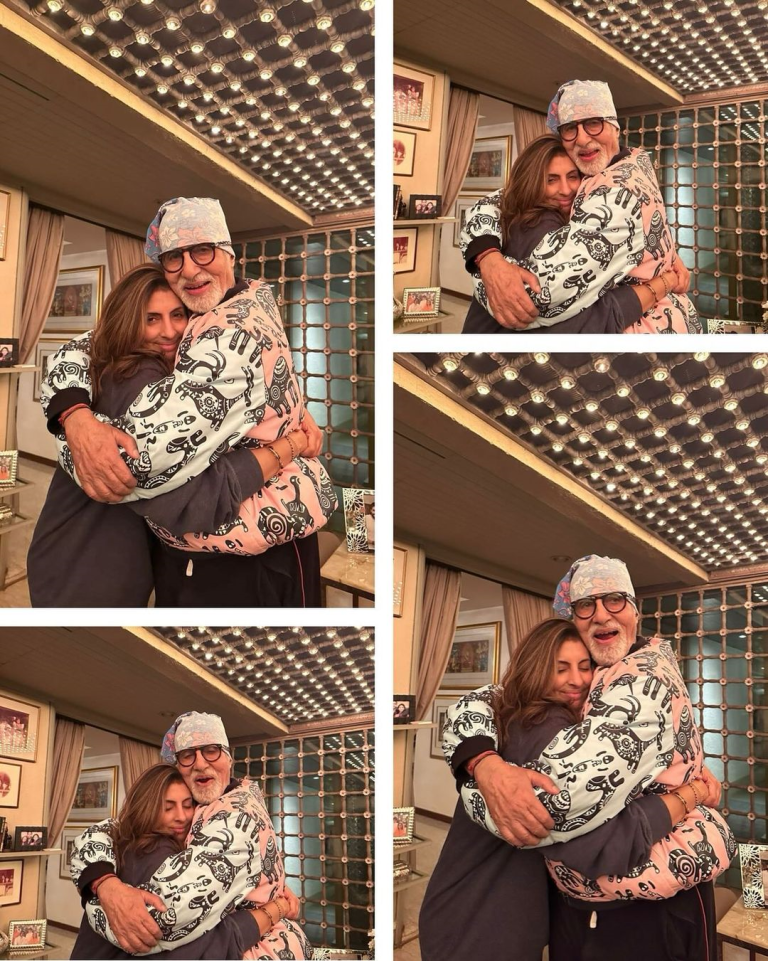 During the birthday celebration at Jalsa, Amitabh Bachchan was surrounded by his family, including Navya Naveli Nanda, Aaradhya, Agastya Nanda, and Jaya Bachchan. They shared inside photos from the event, with Navya posing with Aaradhya, and Jaya with Agastya. However, Abhishek Bachchan, Aishwarya Rai Bachchan, and Shweta Bachchan seemed to be behind the camera and were not in the frame.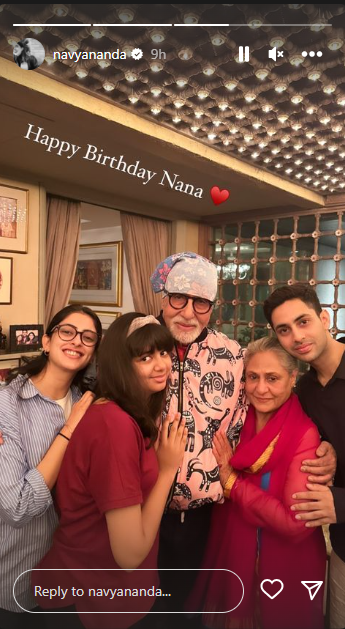 Navya Naveli Nanda shared one of the photos with the caption, "Happy Birthday Nana." Later, Shweta posted a photo collage on her Instagram, expressing, "Happy 81st Papa. Big shoes (and hugs) no one can ever manage to fill."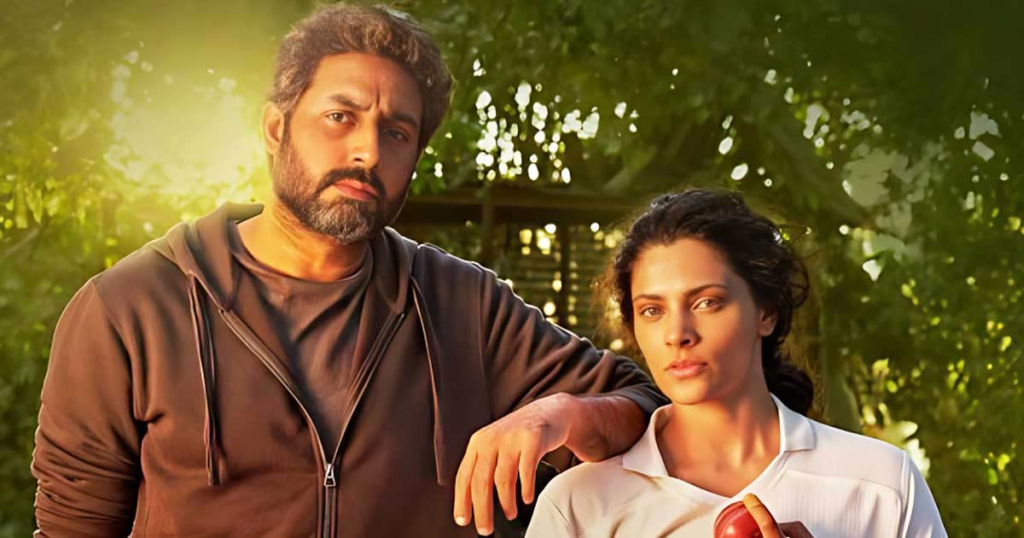 As for Abhishek, his most recent appearance was in the film "Ghoomer," which also featured a special cameo by Amitabh Bachchan. Although the film didn't perform well at the box office, it received praise from both fans and critics. Saiyami Kher played the lead role in the movie.