Jawan director Atlee shares how Shah Rukh Kha approached Deepika Padukone to star in the Atlee directorial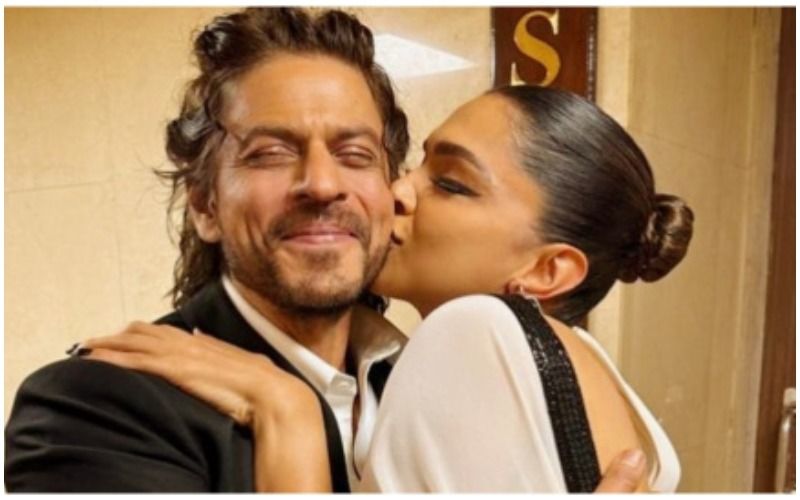 Shah Rukh Khan's film Jawan set the box office on fire when it was released in September, leaving audiences thoroughly captivated. Beyond SRK's sizzling chemistry with Nayanthara, his affectionate scenes with Deepika Padukone in the movie garnered widespread praise from the movie goers. Interestingly, it's worth noting that King Khan personally approached Deepika for an extended cameo in the film.
In a recent conversation with Filmfare, Atlee, the director of Jawan, confirmed the approach and shared, 'I asked Pooja (Dadlani, SRK's manager), 'Can we approach Deepika for Aishwarya's character?' She said, 'Yeah, let's speak to Shah.' Then Shah Rukh sir said, 'I've already spoken to her; she's interested. She will do it, let her get free. Then we'll go and narrate; if she feels merit, she will definitely do it.''
Furthermore, Atlee travelled to Hyderabad where Deepika was already engaged in shooting for her upcoming movie, 'Kalki 2898 AD'. However, initially, the actress declined to listen to the narration, insisting that it wasn't necessary. the filmmaker recounted her response, 'Why do you have to narrate? You don't have to narrate it to me. I'm coming.' He tried to emphasize the importance of the character by saying, 'No, ma'am, it's not a small role. It's the linchpin of the film, and you need to know before taking it on.' Still, she persisted, saying, 'No, no, I will do it.'
Shah Rukh Khan and Deepika Padukone share a strong and enduring bond. Deepika marked her entry into Bollywood in 2006 with 'Om Shanti Om', where she played dual roles alongside SRK. Over the years, they have collaborated on numerous projects, such as Pathaan, Chennai Express, and Happy New Year.