Ever since the late 80s and early 90s, the three Khans – Shah Rukh Khan, Salman Khan and Aamir Khan – have been ruling the box office. The actors have seen ups and downs in their careers, they have been in competition with each other but regardless, they have stayed good friends. Speaking about their bond, Shah Rukh Khan recently revealed how they are in their real lives.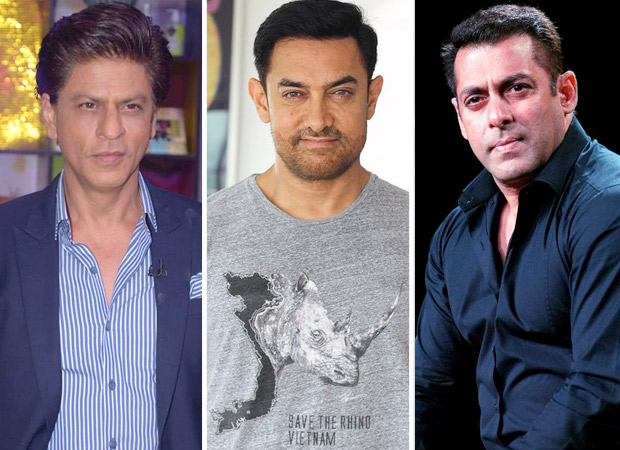 Shah Rukh Khan reveals about his real life bond with Aamir Khan and Salman Khan
Shah Rukh Khan, who has been promoting Zero, revealed that whenever all three of them meet, they are just friends who talk, laugh and pull each other's legs. While their bond is very friendly, they even understand each other's happiness, problems, sadness and losses. But, he said that he very much respects Aamir and Salman which is beyond their friendship and same goes for the two superstars as well. While they are huge stars in real life, Aamir had said that if anyone ever saw three of them together, people would not believe that they don't act like stars at all.
Shah Rukh Khan further said that he has known Aamir and Salman for over 25 to 26 years and whenever they meet, they don't talk about work. They just meet as friends and have fun. They don't see each other as superstars. But, he did admit that he respects the way Aamir and Salman work with so much honesty which is not a lot of people get to see that.
Meanwhile, Shah Rukh Khan starrer Zero, helmed by Aanand L Rai, released on December 21, 2018.