In an interview, Loki actor Tom Hiddleston named Shah Rukh Khan when he was asked which Bollywood actor can play the character perfectly. Read to know details!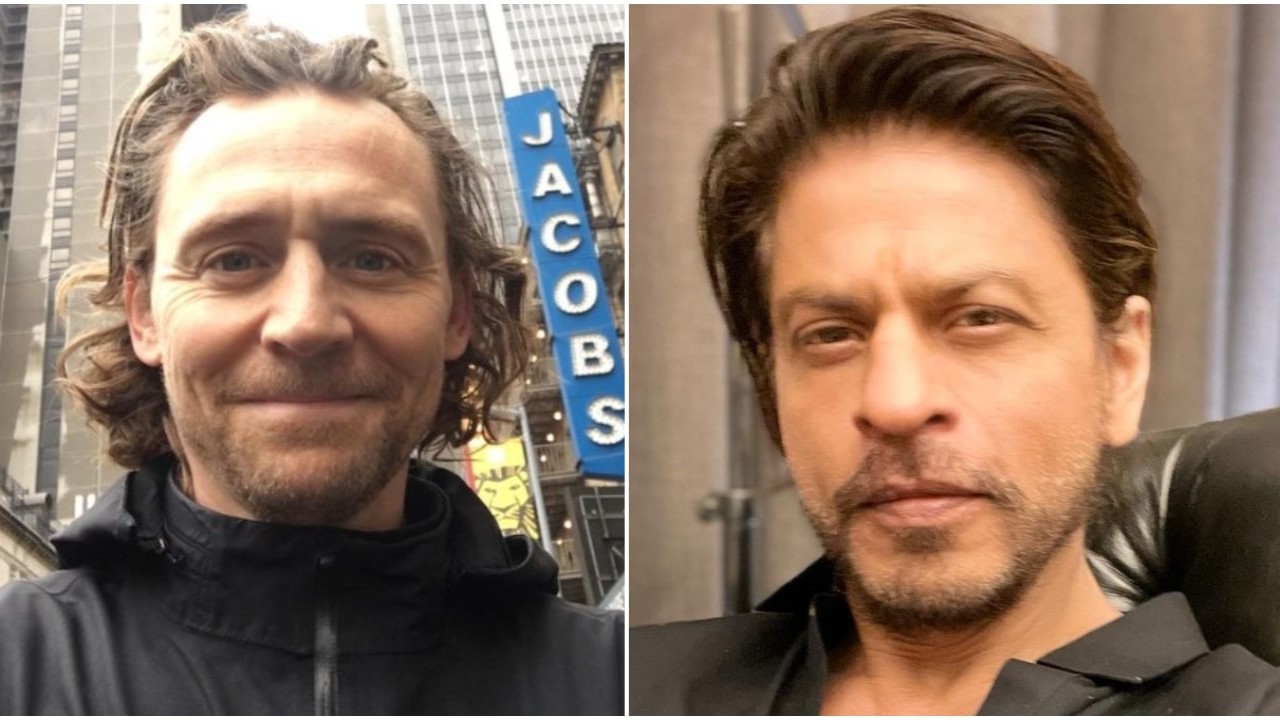 Pic courtesy: Tom Hiddleston and Shah Rukh Khan on Instagram
Shah Rukh Khan has become an international sensation who has fans residing across the globe. His charisma, charm, and acting skills are such that he is also admired by many Hollywood celebs. Recently in an interview, Loki actor Tom Hiddleston also accepted that the King Khan of Bollywood would be a perfect fit to play his popular character in the Marvel Cinematic Universe (MCU).
Tom Hiddleston says Shah Rukh Khan would be great to play Loki
From being titled the King of Romance to acting in action sequences in his movies like a boss, Shah Rukh Khan has delivered diverse roles in his extensive acting career. Not just his stardom, but his commendable acting skill is also a topic of discussion among cinephiles and people in the film industry. Hollywood star Tom Hiddleston, who is famous for playing the mischievous character Loki in the MCU, also thinks that one Bollywood actor who can do justice to his role is SRK.
In a recent interview with Bollywood Hungama, Tom was asked which actor from the Hindi film industry he thinks can play the part of Loki. Before responding to it, the international actor asked the host who had the mischief, the charm, and the emotional vulnerability. The host revisited the time when Tom expressed his love for the film Devdas and SRK's role in it. This is when Tom promptly said, "I was about to say Shah Rukh Khan. He would be great. He's a good variant, I think."
During the same chat, Tom was asked if Loki would come to an Indian city and where would he come to. Answering the question, he said, "I'm going to inflect my bias into this." He added, "Chennai I love. Chennai, I have a history with, but I have never been to Delhi. I would love to.' 'I have never been to Mumbai," he divulged adding that India is still an undiscovered country for him and he would love to see the country.
When Tom Hiddleston watched Shah Rukh Khan's Devdas
In an earlier interview with the same publication, Hiddleston recalled the time when he went to watch Shah Rukh Khan starrer Devdas. He had said, "I remember it was quite a long time ago now. I remember going to see Devdas. I mean that's quite an old film. I remember going to see that at my local cinema, and it was such an extraordinary. I would say I have never seen anything like that. So, yeah, I remember that very much."