Shah Rukh Khan's Dunki title has a meaning that not many of you might know. Here we bring you the explanation of Rajkumar Hirani's film's name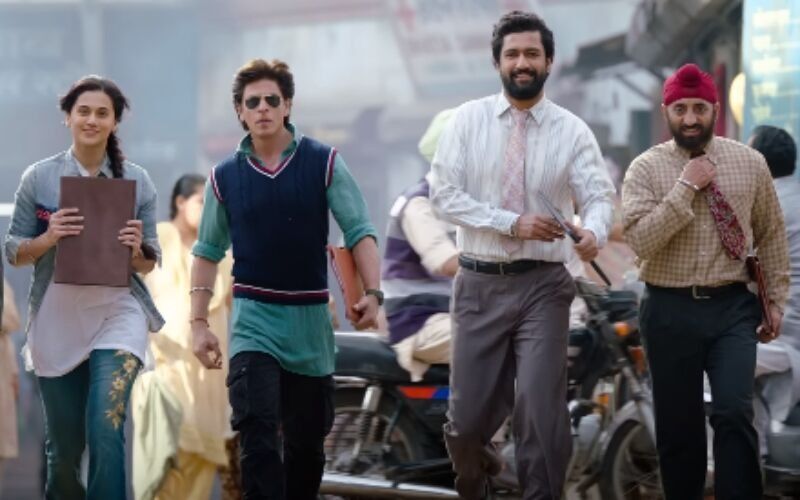 Shah Rukh Khan's Dunki teaser was recently released and it sparked a joyous celebration among fans. It takes us on a humorous voyage through the lives of immigrants, and anticipation is running high among the audience. Makers of this Rajkumar Hirani directorial shared the teaser on SRK's 58th birthday and titled it DUNKI DROP 1. It's an emotionally touching story that follows the journey of four friends as they strive to reach foreign lands. But do you know what is the meaning behind the title of the film?
Dunki draws its inspiration from the practice known as 'Donkey Flight,' which is employed by individuals seeking to cross borders illegally. Many Indian immigrants refer to a well-known route to the United Kingdom as a 'donkey flight.' This term is rooted in a Punjabi idiom, symbolizing the act of hopping from one place to another, where aspiring immigrants apply for tourist visas in a European Union Schengen country.
Speaking about the title of the movie, King Khan told Deadline: 'In English, my film would be called Donkey, it is Donkey. But the way a part of the country pronounces donkey in India, it is 'dunki'. The Punjabis say it (donkey) like dunki. It is a film directed by one of the most brilliant filmmakers we have had in our country, Mr Raju Hirani. It is written by a very fantastic writer, Abhijat Joshi.'
Dunki also features Taapsee Pannu, Vicky Kaushal, Boman Irani, Vikram Kochhar, and Anil Grover in significant roles. Produced by Red Chillies Entertainment, this marks SRK's third cinematic offering of 2023. The film is set to hit theatres on the 22 December 2023.