Shah Rukh Khan had once revealed that one of his fans on his every birthday, gifts him a little land on the moon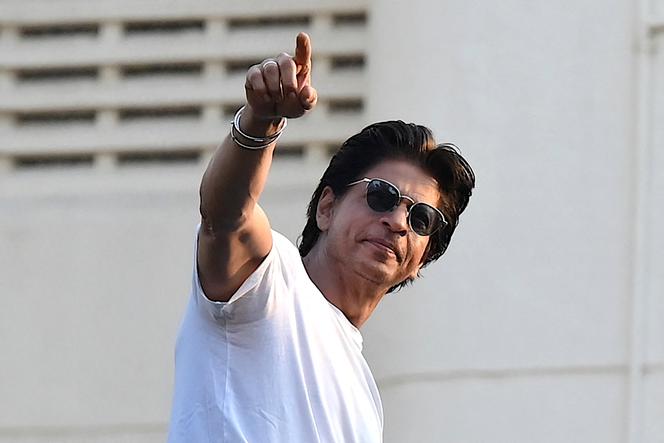 Bollywood superstar Shah Rukh Khan is one of the most loved and adored actors from the Hindi film industry. He has impressed the audiences all over the world with his versatile performances and effortlessly charming personality. While it's no secret that he gets showered with admiration everyday. From people gathering outside Mannat to catch a glimpse of him, to sending him gifts and fan mails. Well, in one of his old interviews he had opened up about the same and revealed how a fan buys him a little land on the moon for his every birthday.
Yes, you read that right! According to a report by BollywoodShaadis, he now owns a huge piece of land on the moon called 'Sea of Tranquility,' as stated in the Lunar Registry. Every year, his Australian fan named Sandi buys him a little land on the moon. In an interview with Zee News in 2009, he had acknowledged the same and went on to reveal that he receives a certificate for the same from the Lunar Republic Society every year.
He went on to add that she even writes him colourful emails. He added, "She writes me colourful emails (in the sense one line is red, one is blue and so on). I feel blessed to have the love of so many people worldwide."
The news resurfaced days after India became the first country to land on the south pole of the moon. The landing of Chandrayaan 3 has been one of the trending topics of discussion since August 23rd, 2023. The landing was marked as iconic as the south pole has become the hottest new destination since traces of water were found on the moon. According to the reports, over the next 14 days, the Pragyan Rover will send images and data from the surface of the moon. Following which, its activity is likely to slow down, given that it is powered by solar cells.
On the work front, Shah Rukh Khan was last seen in YRF's spy thriller Pathaan, which was a smashing hit at the box-office. He has Atlee directorial Jawan and Rajkumar Hirani's Dunki in his pipeline. He will also be doing a special cameo in Salman Khan's Tiger 3.