The SCO Council of Heads of States and the National Film Development Corporation (NFDC) had collaborated to organise the film festival. On the opening day of the festival, Bollywood celebrities Akshay Kumar, Tiger Shroff, Hema Malini, and others received awards.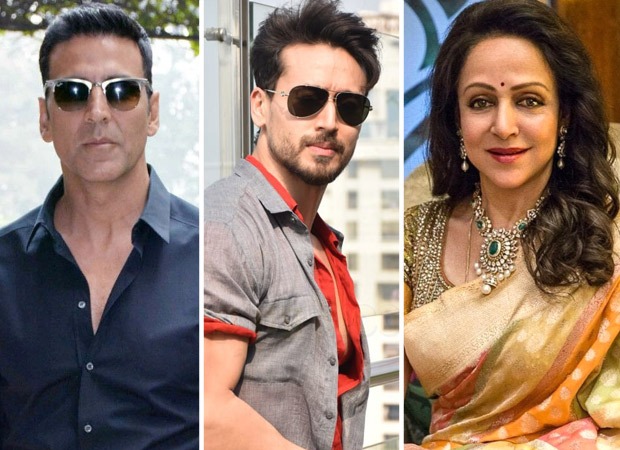 Akshay Kumar, Tiger Shroff, and Hema Malini attends the SCO film festival as it gets underway in Mumbai
In Mumbai for the festival's opening, Union Minister Thakur noted that the distinctions between regional and worldwide film have become more hazy and emphasised the importance of creating high-quality content that will be recognised on a global scale. He told reporters, 'Somebody asked me about regional or how come it is an international thing here, nothing is regional today if the content has the power, it will go places, from regional to national to international. Keep making good content; there are no boundaries for good content. This (Appatha) is going to make great news at the box office and will be seen across the world.'
India is hosting the G20 Summit in 2023, and it also holds the SCO Presidency, according to the minister, making it a significant year for the country. He asserted that India and the SCO have close ties, and for many years, residents of the SCO's member countries have praised and adored Indian movies. 'In one-year (these) big events are happening in India. And we have a lot of showcases, especially our rich cultural heritage, (and) we should only be proud of it. The world of cinema is incomplete without India and India is the largest filmmaking country and of late we are making right news, right noise at the international level,' he added. The festival's mission, according to the minister, is to foster young filmmaker potential, foster relationships in the film industry, and function as a bridge between the cultures of this distinctive region. It also offers exchange programmes.
When Thakur inquired about Akshay Kumar's readiness to appear in foreign movies, the 55-year-old actor responded, "I believe in being aatmanirbhar (self-reliant) and will do Hindustani films.' On the other hand, Shroff asserted that he is open to acting in foreign films and that he thinks that cinema transcends all languages. He said, 'Films transcends boundaries, it is a visual medium and creativity has no language. I am very happy to be here and be part of this event and celebrate Indian cinema and its growth, and of course world cinema and all the countries that have participated and showed their talent.'
Hema Malini asserted that a major factor in an actor's increasing notoriety outside of India is participation in film festivals. 'Through the festival a lot can happen. Like, (for) SCO film festival, there is participation from Russia, China, Uzbekistan and other (countries), it is a good thing and the result will be good. Long ago, I acted in an Indo-Russian collaboration film, 'Alibaba Aur 40 Chor' and because of that many people know me (in that country),' the actress said. The politician-actor praised Prime Minister Narendra Modi, claiming that he has been doing tremendous work for the country on a global scale."